Best Pediatric Neurologist in Hyderabad
We provide innovative cures and treatments for infants, children and adolescents with disorders of brain development, function and behavior.
With our family-centered care approach, we work with you and your family to fully understand your child's needs and make everyone a positive part of their treatment.
Gold Medalist - M.D, DM (Neurology), Paediatric Neurology Fellowship, Texas, USA
Dr. T. Siddarth Reddy is a Paediatric & Adult Neurologist in Hyderabad, he completed his Paediatric Neurology fellowship under the guidance of top neurologists from Driscoll Children Hospital, Texas, USA.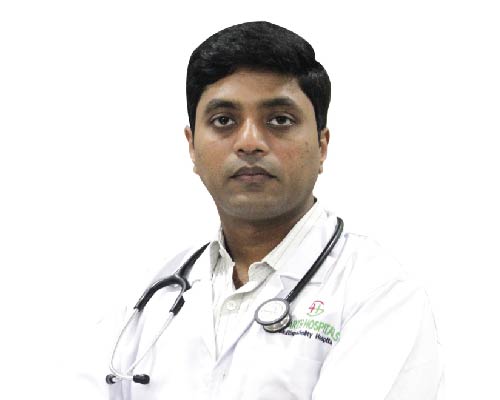 Comprehensive Pediatric Neurological Care
Neurological disorders in children can be present at birth (congenital), or they can develop as a child grows. While all neurological disorders involve the brain, nerves or spinal column, symptoms can vary greatly depending on the condition.
Signs of a neurological problem may include tremors, seizures, changes in reflexes, severe headaches, muscle rigidity, and delays in developmental milestones. Having your child properly diagnosed and treated can make a major difference in your child's quality of life today and in the future.
The Sidarth Neuro Hospital for Children Neurology practice,  features a multidisciplinary team of pediatric neurology experts offering advanced treatments for a wide range of neurological conditions, including:
Seizures and Epilepsy
Childhood Headaches
Developmental Delay
Cerebral Palsy
Congenital Brain Disorders
Concussion and Head Injuries
Neuromuscular Disorders
Hypotonia
Tics and Movement Disorders
Neurocutaneous Syndromes
Demyelinating Diseases
Neuroimmunological Disorders
Neurometabolic disorders
Spasticity
Spina Bifida